The Sleevenote device
Our concept for the ultimate music player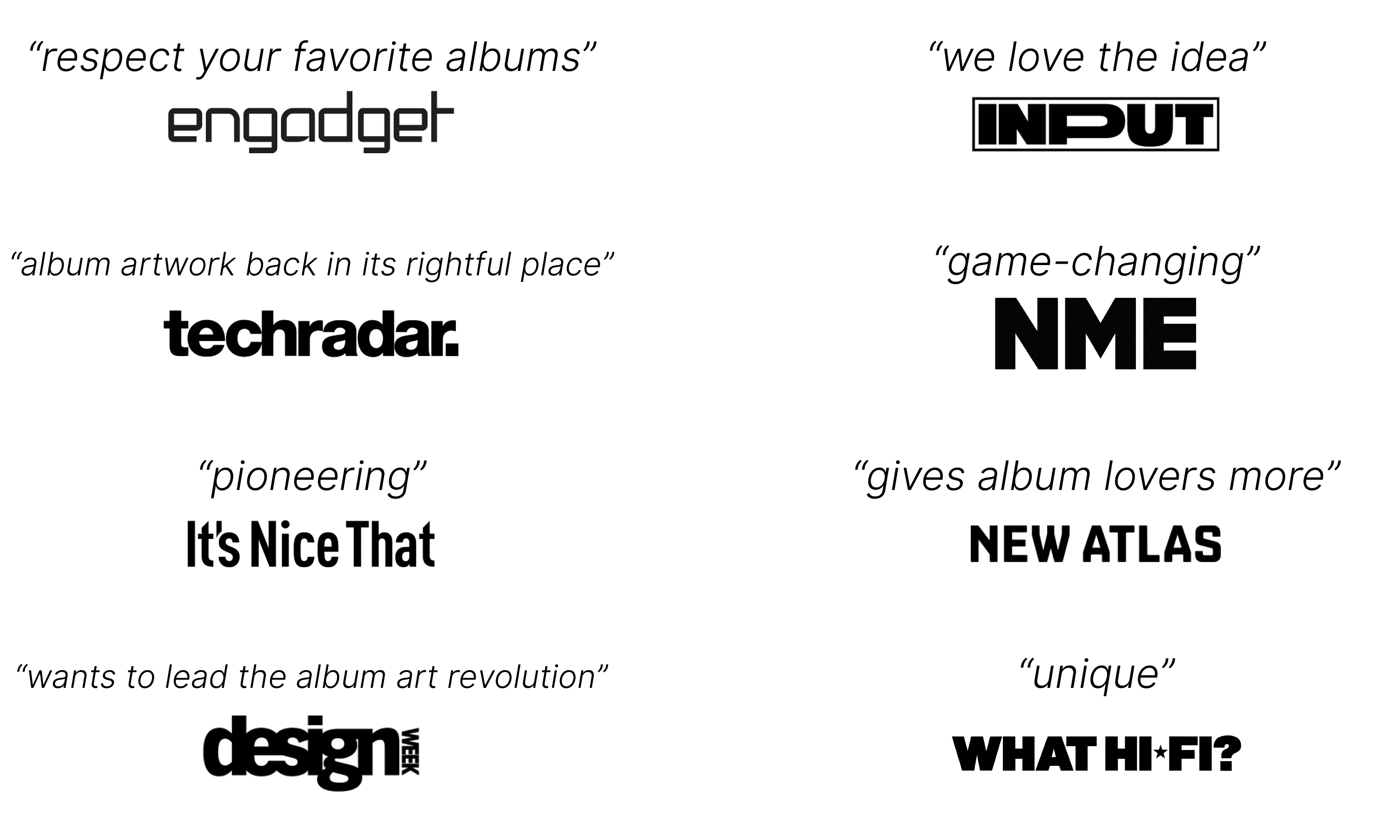 Your music experience can be better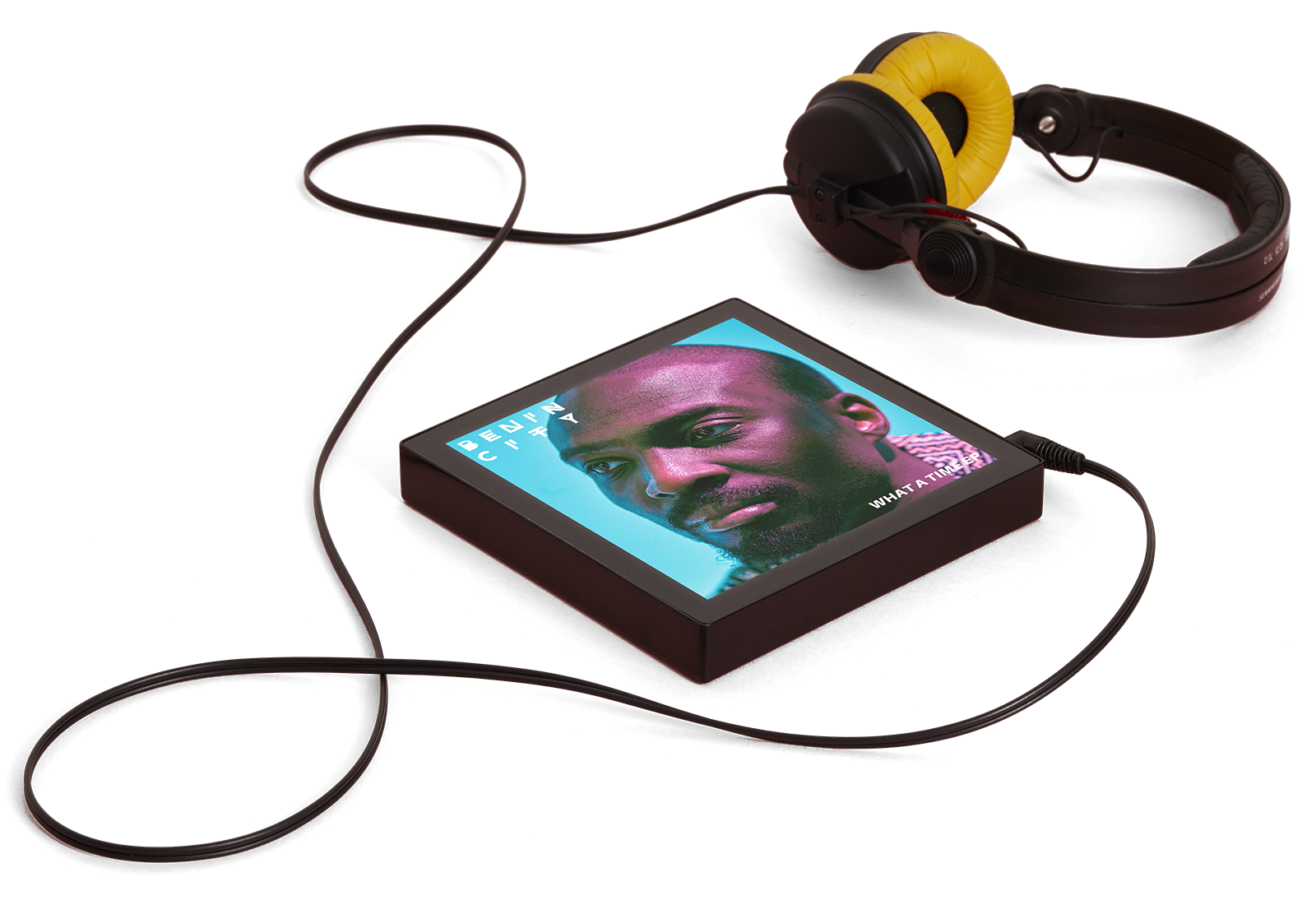 Accessing music digitally is great, but the digital music experience suffers from the very technology that enables it. Arranging albums on rectangular displays, flipping between apps, notifications and temptation disrupting a pure music experience.
We set out to design a unique premium music player that makes listening to your music a rich art-led experience. In a dedicated form-factor, artwork is presented using the whole screen, creating a focussed experience for the albums you love. It feels like one album at a time, as well having all your albums available at the pinch of a finger.
The ritual of Listening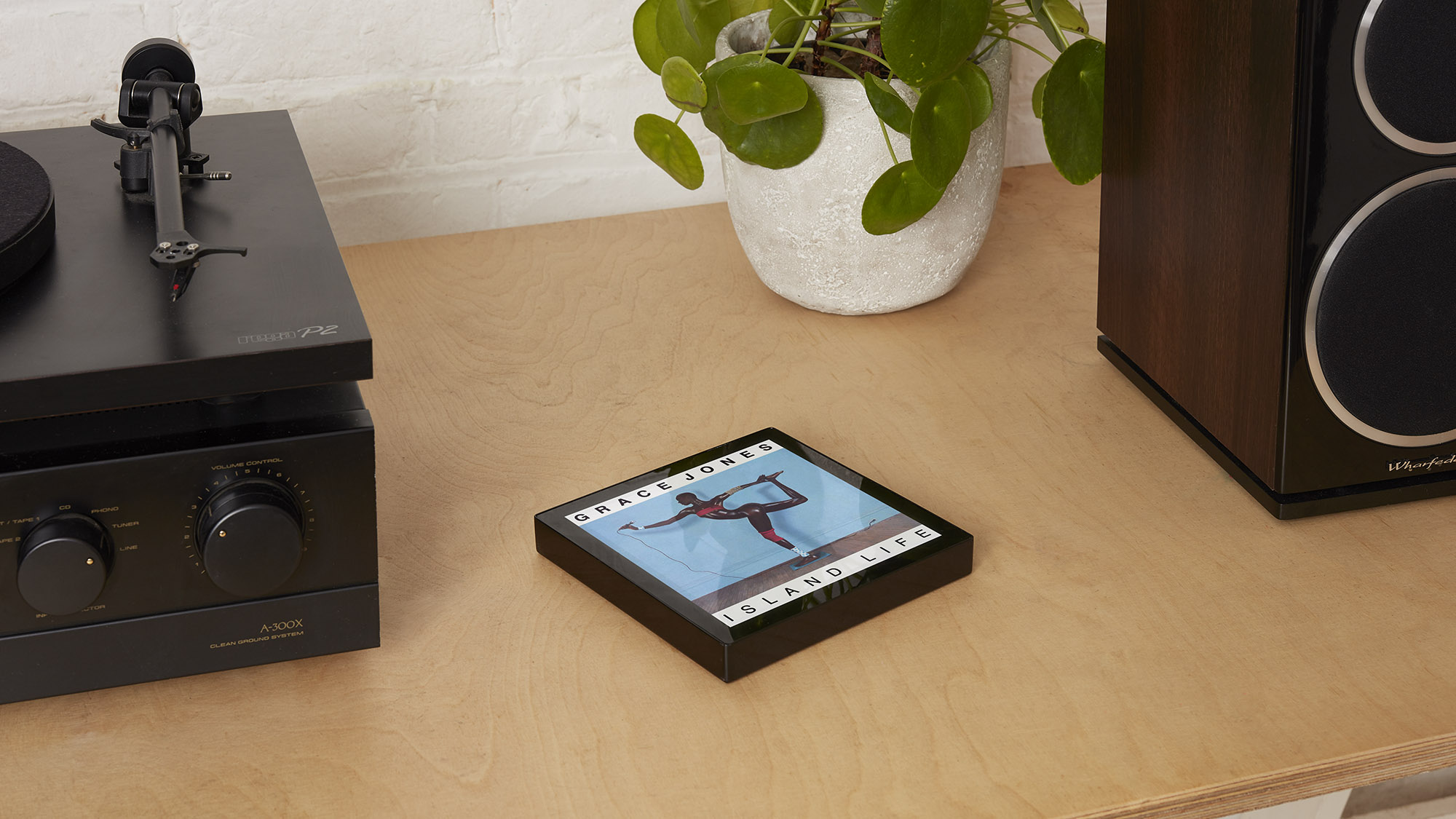 Be an aficionado of music. You have your nice speakers or headphones, you need the nice player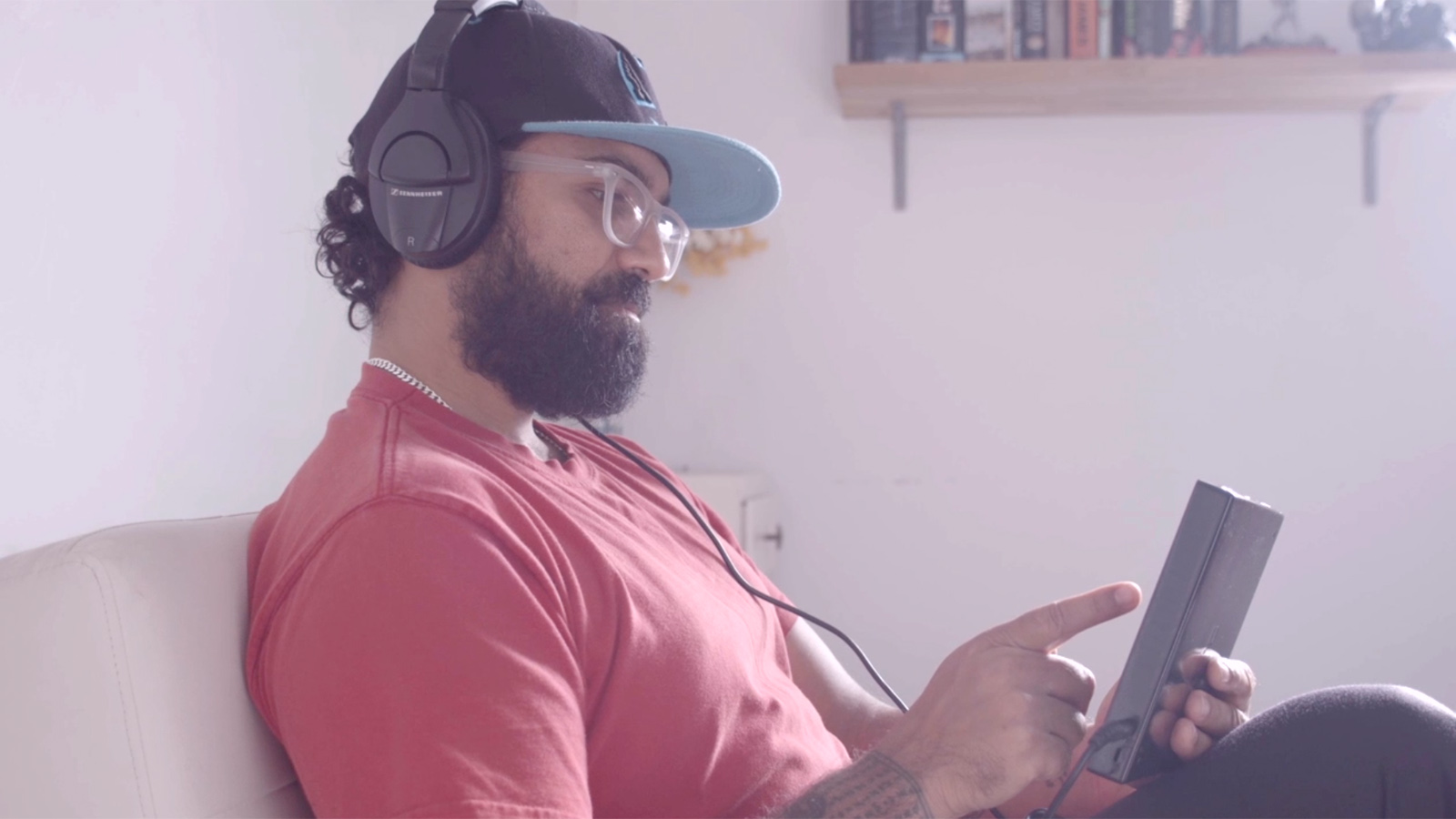 Just listen to music.
Powered by Sleevenote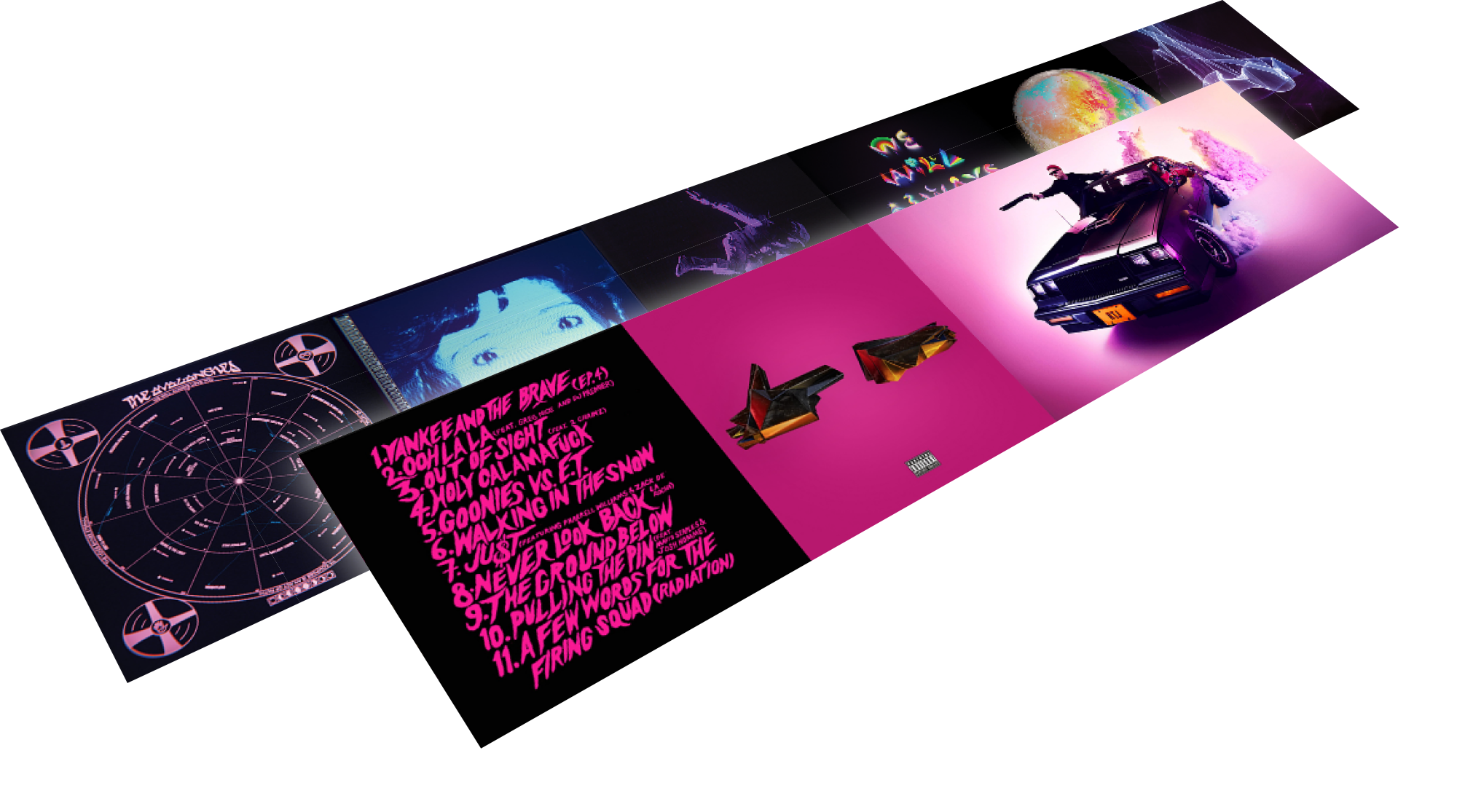 Naturally the device would show you the amazing full artwork experience that powers our Sleevenote apps and web experience. Learn more about our platform and tools for music makers at sleevenote.com.
The device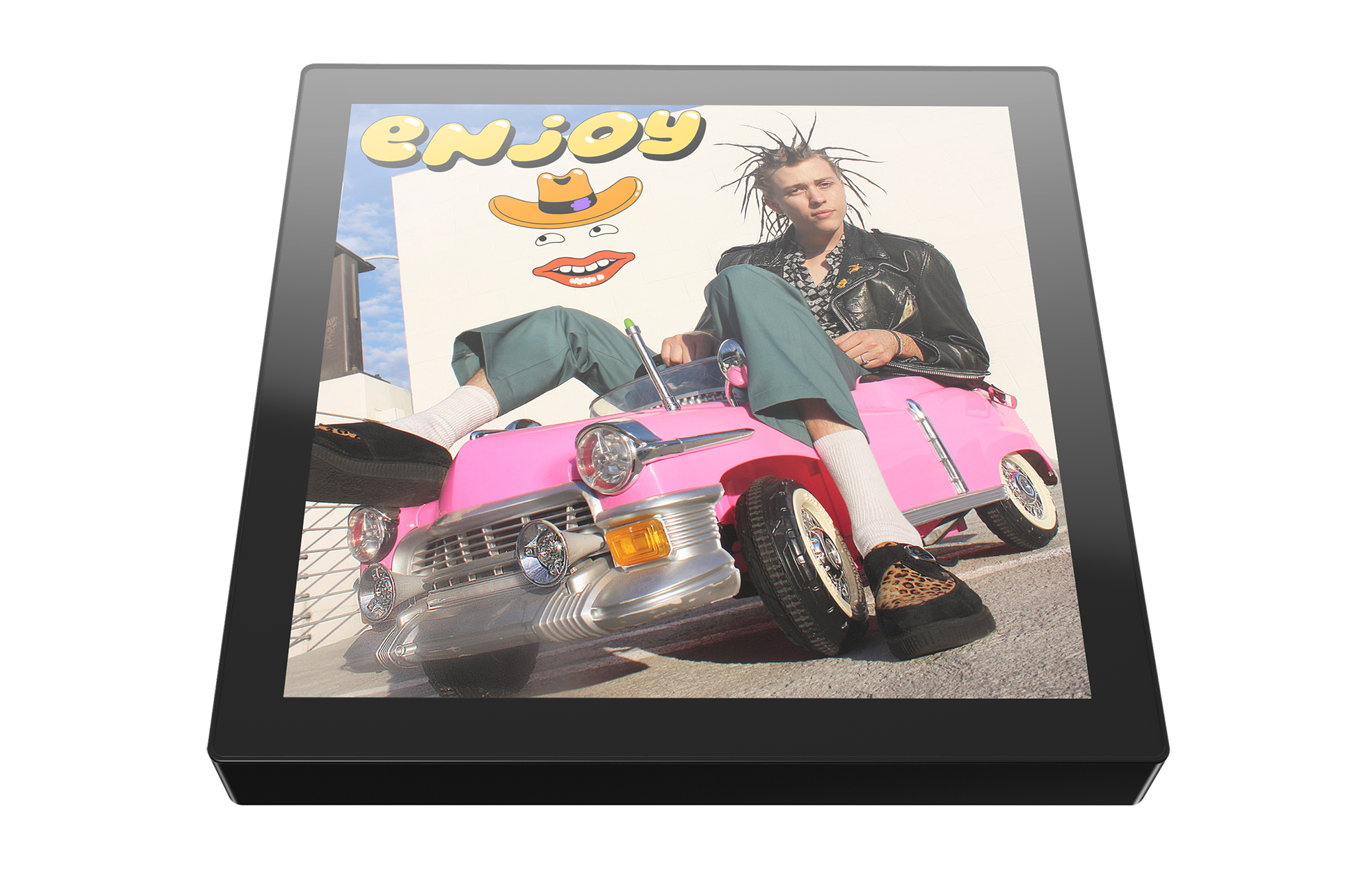 A retina-standard touch screen for incredible colours and print-like definition.
Dedicated playback buttons keep the user interface away from the artwork.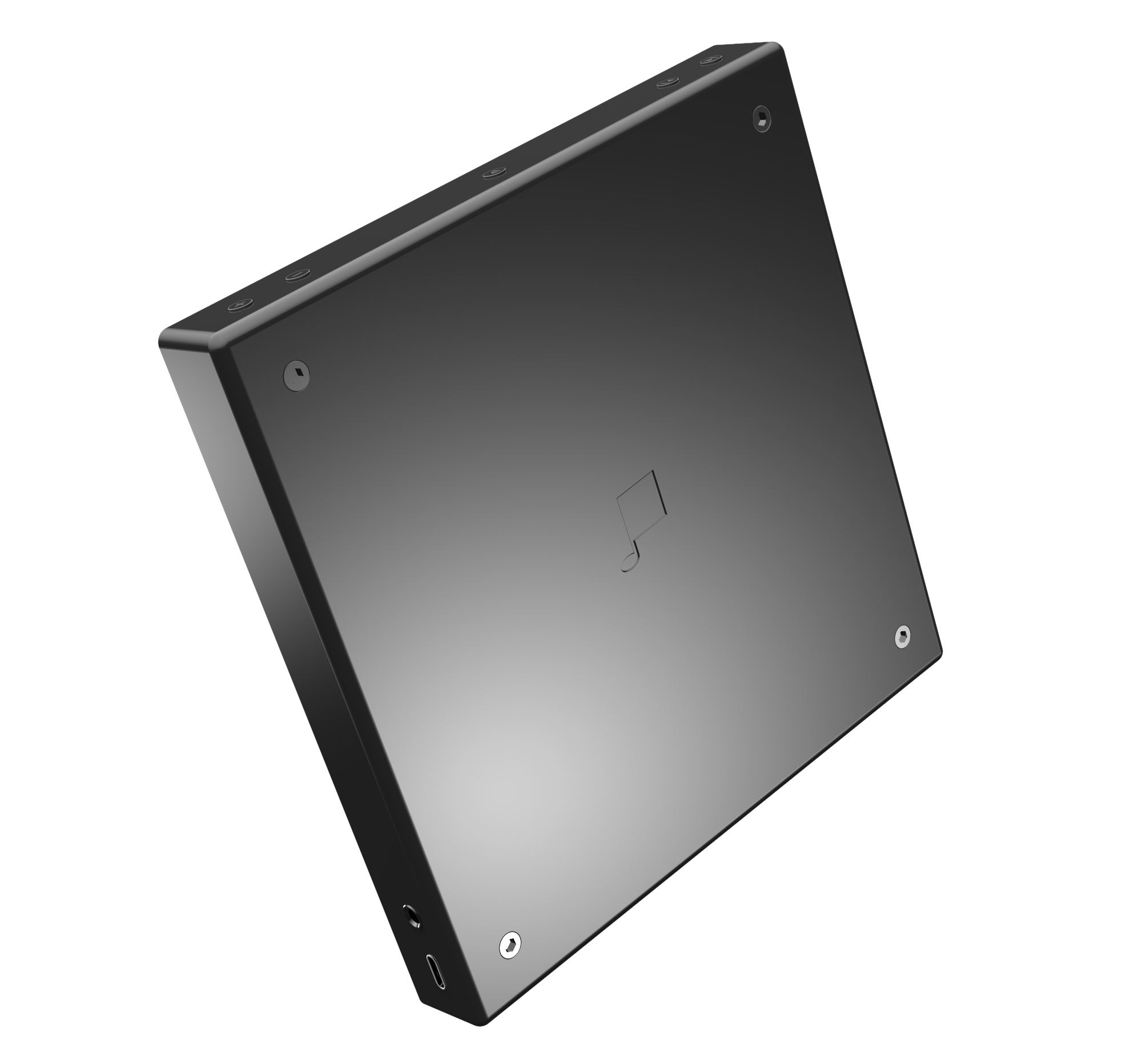 Durable injection moulded case with comfortable rounded edges.

Bigger than a CD, nearly the size of a 7" record.
Works with your music

A stand-alone music vault for your owned music (WAVs, FLACs or MP3s from Bandcamp), Sleevenote will also support music from the major streaming platforms.
Technical specifications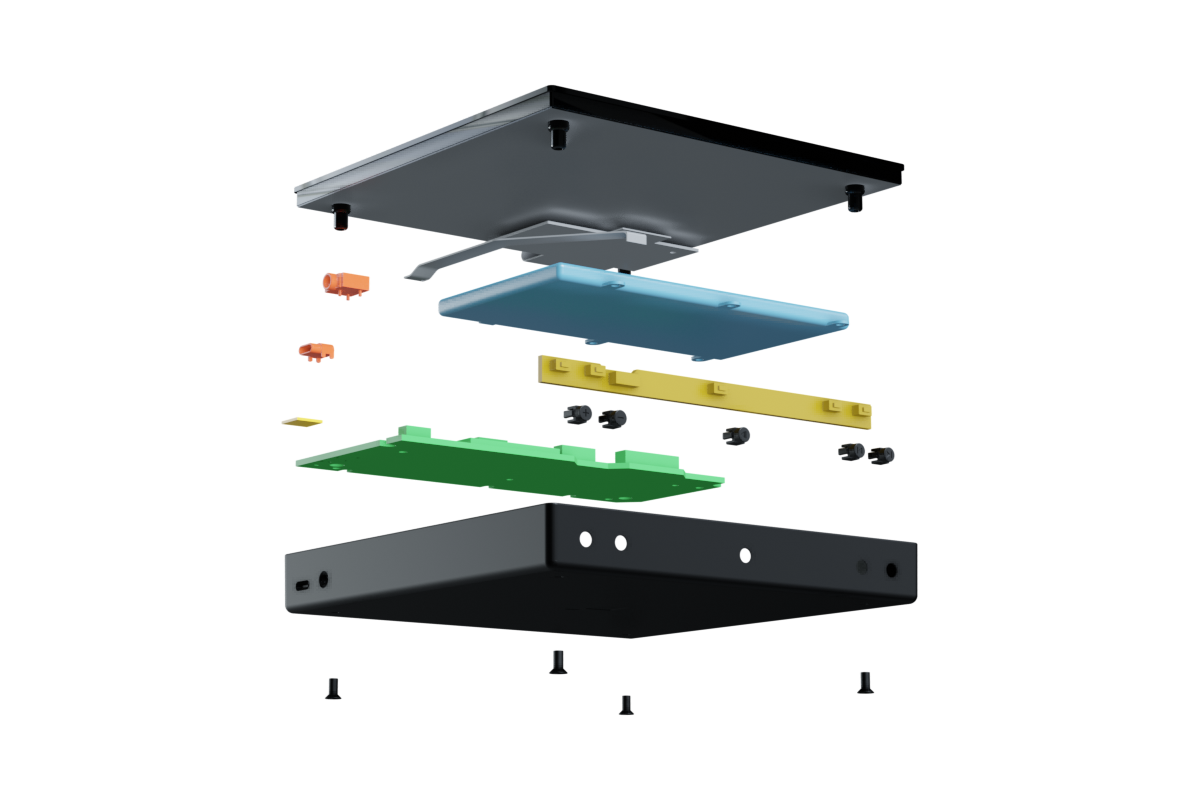 Inside the device is everything needed for a portable standalone music experience.
7.5" diagonal 1:1 retina touch screen
Cirrus HQ Digital Audio Converter (DAC) supporting up to 24bit/96k hi-res audio
Wolfson 'Class-W' headphone amplifier
Dedicated music control buttons
250GB storage (3,000+ MP3 albums)
All-day battery life
Wi-Fi and Bluetooth
USB-C power, data and digital audio output (for external DAC)
3.5mm analog audio out
Dimensions: h 160mm, w 160mm, d 21mm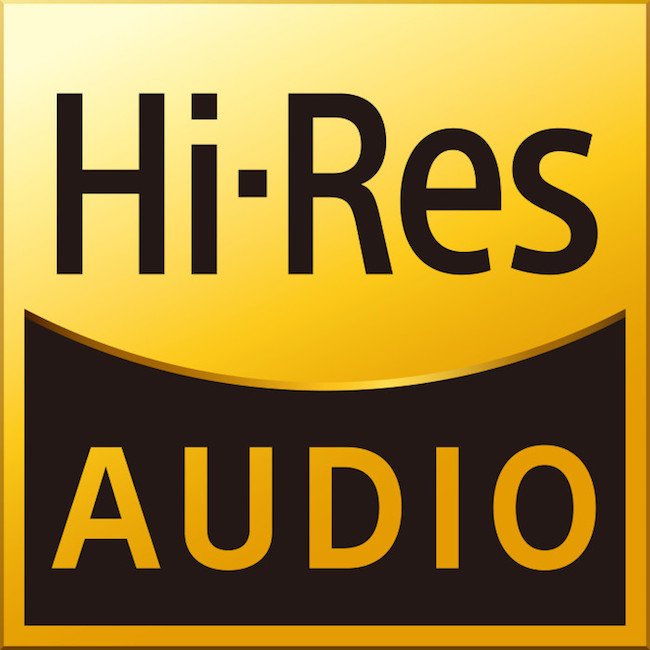 What would it cost?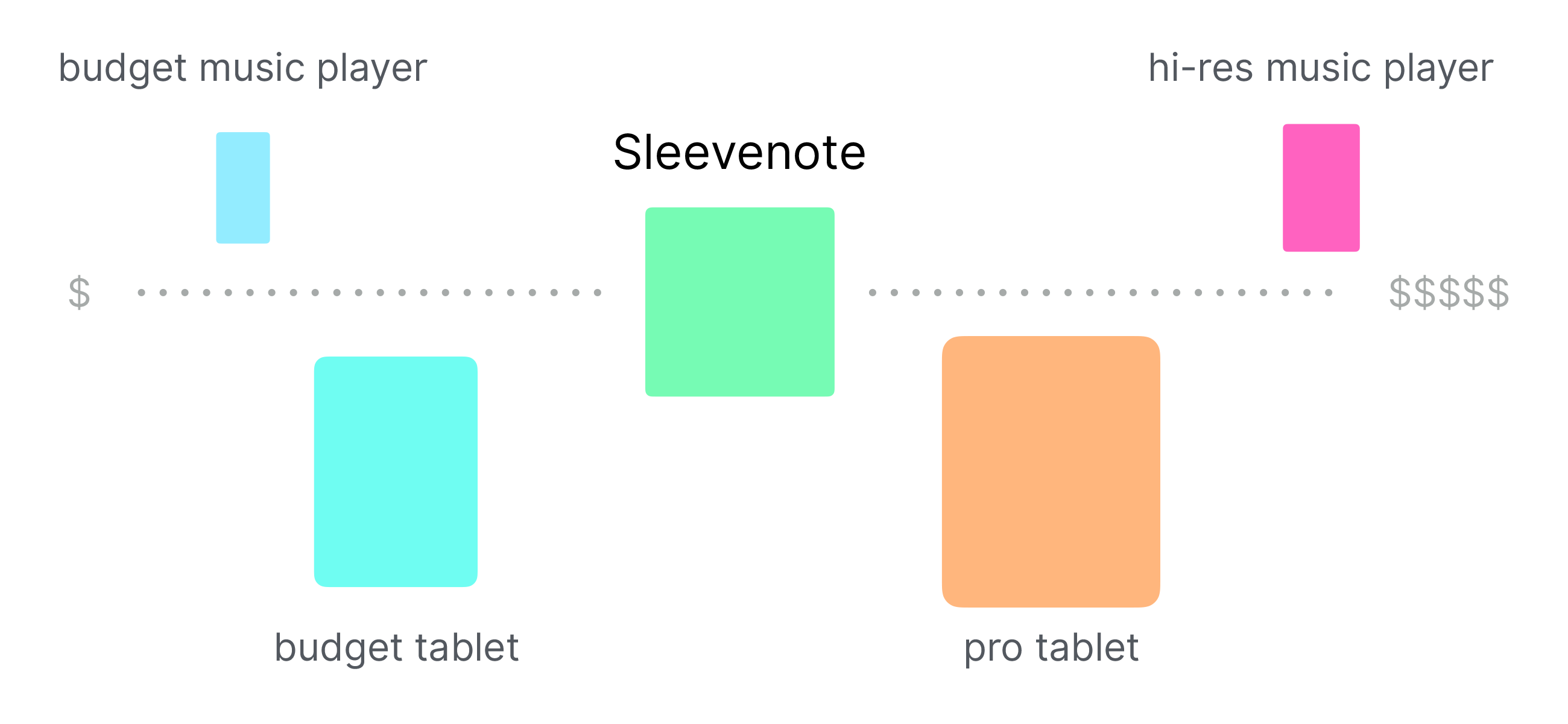 Our research led us to a competitive market position in relation to existing music players and tablets.
The story so far
In 2020, Sleevenote co-founders Tom and Chris undertook a year-long investigation into a preliminary product. In attempting to fully fund the development and first batch or orders the unit price was expensive, more expensive than we wanted it to be, and for those that we're very keen on buying one.
The team completed industrial design, CAD design, product manufacture planning, component sourcing, assembly design, BOM costing, prototyping and model-making stages. A lot was learned and many people reached out to us saying they'd love one.
What's next
We continue to explore options for bringing this device to life, at an affordable price, with all the features you'd want. If you feel you could help us make this product a reality please contact us directly.
If you'd like us to keep you informed, sign-up for updates below
We'll only send you updates on the Sleevenote device